In 2023, Centralasiengrupperna initiated a new format of cooperation with local partners in Central Asia, allowing for long-term support. Funded by SIDA via ForumCiv's Large Partnership Funding program, the new collaboration format enables us to provide sustainable and lasting support to our partners, which marks an important step in CAG's ongoing progress from project-oriented work towards long-term partnerships. 

The renewed collaboration framework involves our oldest partner, Novi Ritm, a youth organization based in southern Kyrgyzstan. In this blog post, we present an overview of our joint project and highlight the main activities that have been implemented thus far. 
In March, CAG and Novi Ritm launched a new project focused on strengthening the capacity of Novi Ritm as an intersectional feminist youth NGO. The long-term goal of the project is to foster lasting societal transformations. It is designed to empower the youth, particularly girls and women, in southern Kyrgyzstan, by increasing their awareness of their rights and encouraging active involvement in the defense of human rights. Additionally, the project aims to create opportunities for young people to participate in decision-making processes, both at the national level and within their communities, enabling the youth to play a vital role in building a fair and equitable society. 
As part of the project, we organized capacity building trainings for staff, members, and other individuals engaged in Novi Ritm's activities. Specifically, a training session focusing on feminist research and intersectional feminism was conducted. As a result, Novi Ritm developed a comprehensive document  to reflect the organization's commitment to an intersectional approach.
---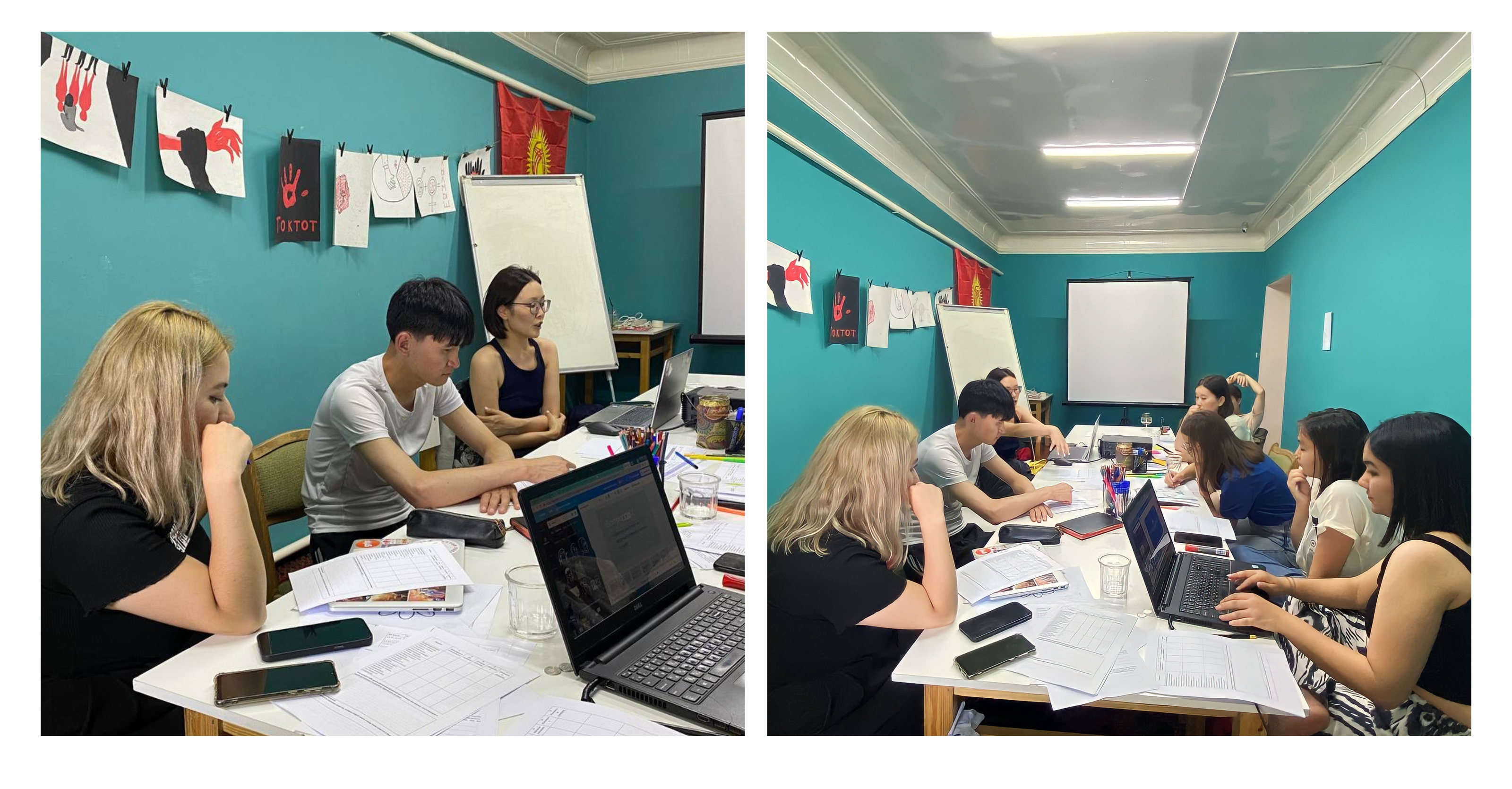 Employees, members, and mentors of Novi Ritm during the training on feminist research and intersectional feminism
---
Novi Ritm has also been conducting #FemTalks, a series of monthly discussions on feminism. These talks create a welcoming and inclusive environment to engage in discussions of issues related to gender equality and women's rights. Additionally, Novi Ritm has launched a Discussion Club as part of their initiatives to raise awareness among young individuals regarding human rights and law. This club aims to create an intellectual space where young people can gather, exchange knowledge, and foster further growth in these fields.
Within the framework of the project, we have been actively engaging in collaborating with diverse stakeholders that could contribute to successful execution of the project. Special attention was given to enhancing relationships with universities in Osh. In particular, partnership with the Faculty of Law at Osh State University has been strengthened, allowing Novi Ritm to expand its resources and expertise.
As part of the project, Novi Ritm has recruited new volunteers to participate in its Human Rights Volunteer Program which aims to attract driven individuals willing to contribute towards the protection of people's rights and to support and expand the organization's work in this domain. Following an active campaign to recruit volunteers and a competitive selection process, 20 young individuals were chosen. At the end of May, these volunteers took part in a two-day intensive course. The volunteers will begin implementing their initiatives starting this fall. They will also have the opportunity to visit local authorities, including the mayor's office, ombudsman's office, and human rights organizations and centers. These visits aim to provide the volunteers with firsthand exposure to the practical aspects of human rights activities, allowing them to gain valuable insights and experiences.
During the recruitment phase of new volunteers, Novi Ritm held informational meetings at various universities in Osh to attract the students to participate in the program. The main objective of these meetings was to introduce students to the program's opportunities and advantages, aiming to inspire them to actively engage in the protection of rights and advocate for justice. Special emphasis was placed on the chance to develop advocacy skills and make a meaningful impact on social change.
---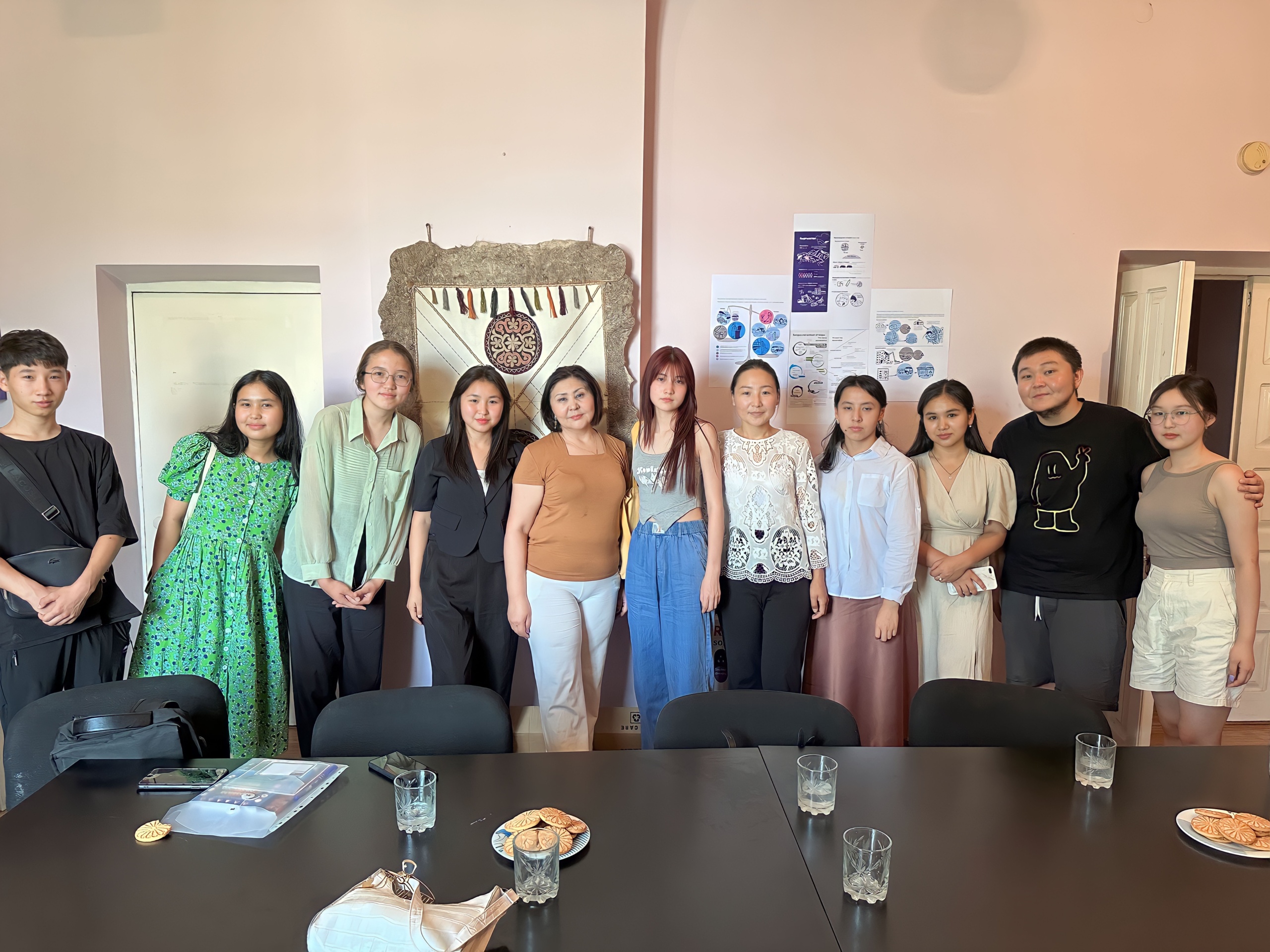 Novi Ritm volunteers during a meeting with human rights Defender Gulgaky Mamasalieva, who shared her experience in the fight for human rights and emphasized the importance of youth civic participation in decision-making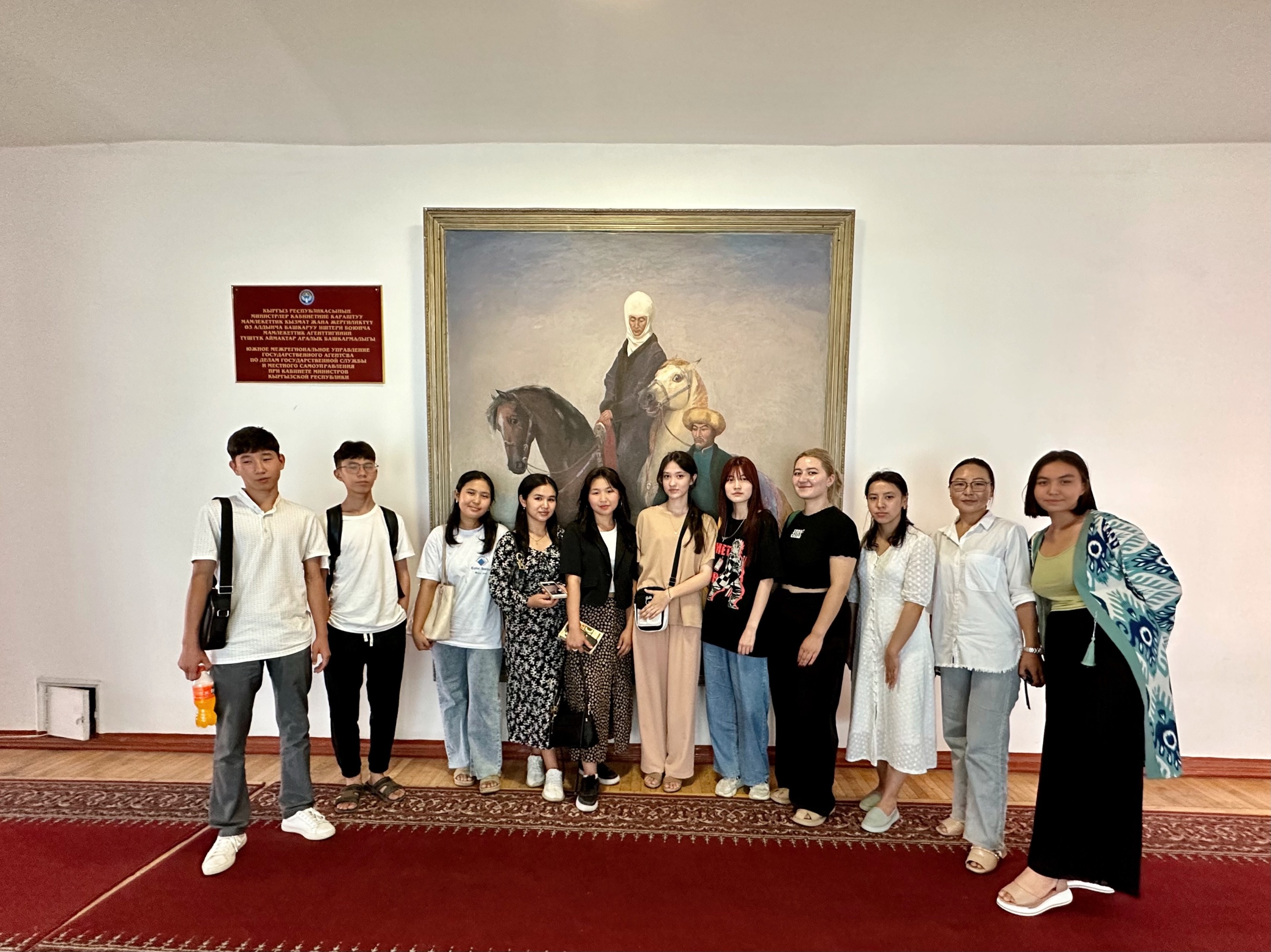 Volunteers during a meeting on gender-based violence and its prevention, aimed at learning about the activities of crisis centers and their work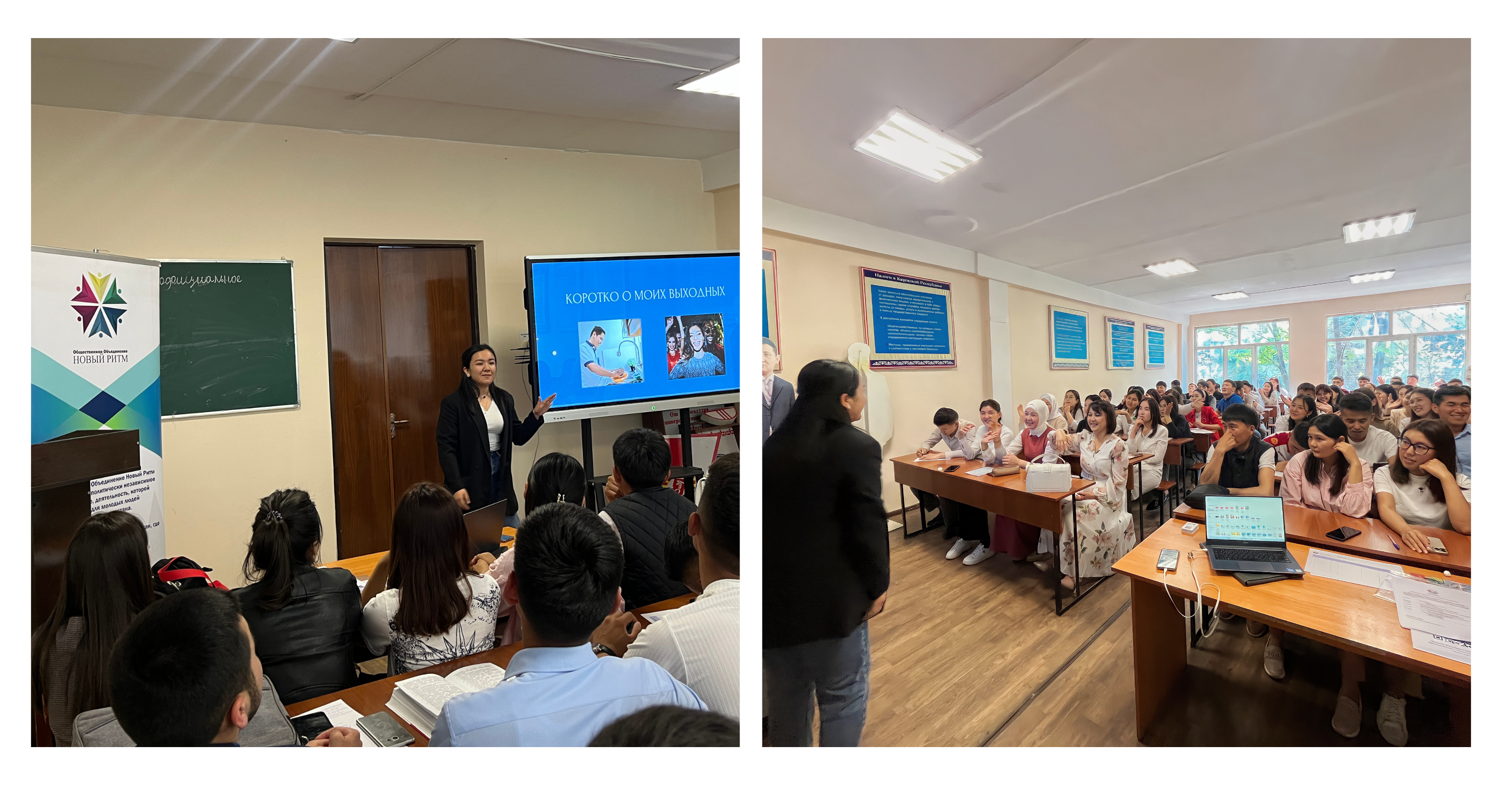 Information meetings with students of the Faculty of Law at Osh State University, Osh
---
Novi Ritm also has a Mentorship Program that aims to establish effective relationships between experienced individuals, who were previously active in Novi Ritm activities, and the new volunteers of the organization. The mentors play a vital role in guiding and transferring their knowledge to the new volunteers, thereby contributing to the development of human rights defenders in Osh. In 2023, 4 mentors were selected through a competitive process. The mentors participated in meetings designed to strengthen their knowledge and experience, improve their leadership skills, and foster effective teamwork.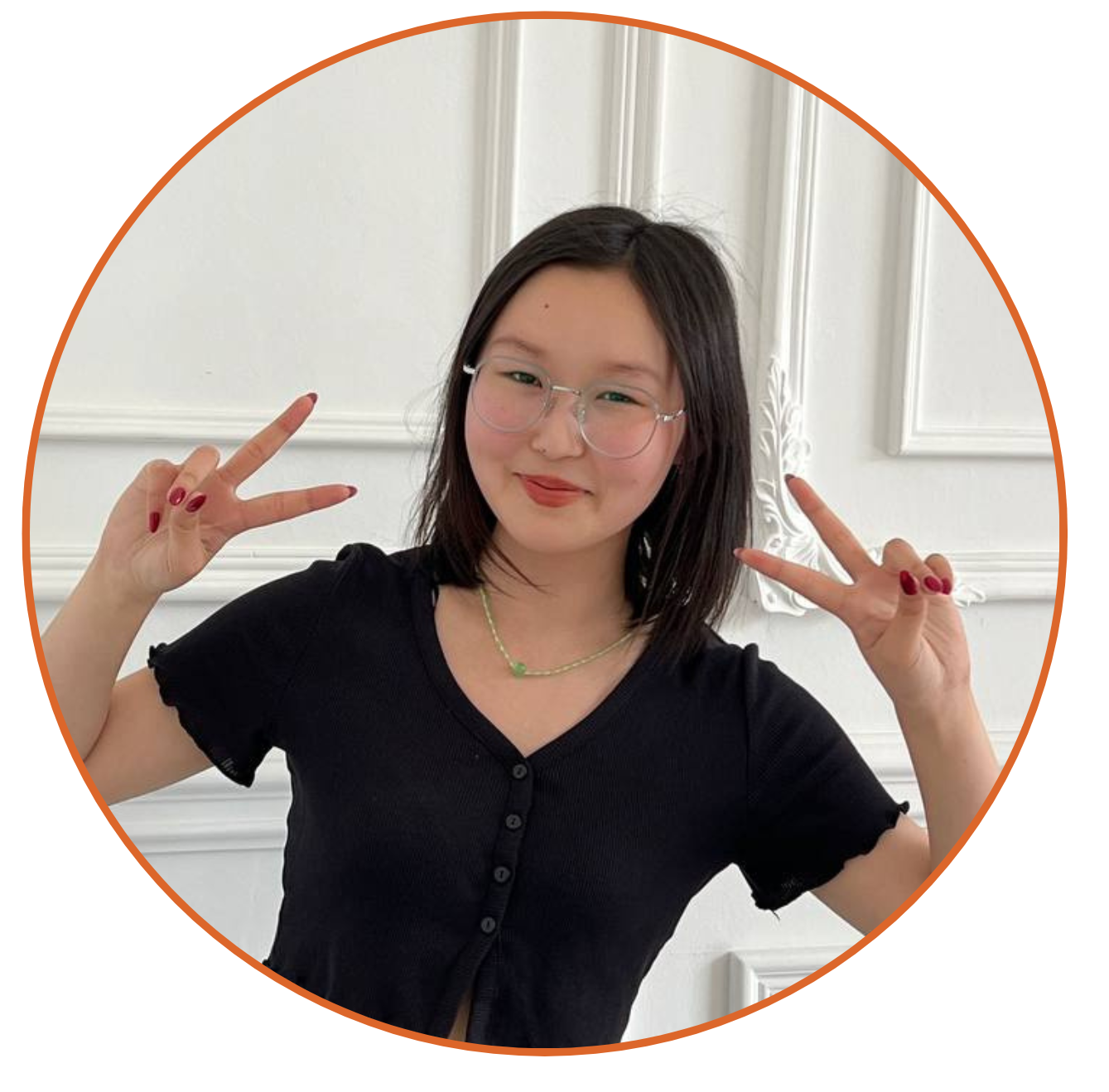 Binazir Sherbekova, one of the mentors in the 2023 program, explained why mentoring is important for her. According to Binazir, mentoring provides her with the platform to share her experiences and skills, contributing to the development of new volunteers. She believes that is an informal and creative way to transmit information, empowering the mentees to overcome challenges by providing advice and guidance. For Binazir, it is a journey of growing together, where mentor and mentee collaborate and evolve. Binazir emphasizes that mentoring is a fulfilling experience that facilitates personal and collective growth and a unique opportunity to improve in the field of activism.
 Binazir Sherbekova, Mentor in Novi Ritm
During the summer, our attention will be directed towards the development of a methodology of working with diverse groups within the context of Osh city, that takes into consideration their characteristics and needs. We also plan to organize a series of informative sessions on feminism and undertake activities aimed at strengthening the alumni community of girls' groups. Our objective is to actively involve them in the internal capacity building of Novi Ritm, while also fostering feminist activism in southern Kyrgyzstan.
Stay tuned for further updates about the project by following the links below:
You can read more about how you can support our work in Central Asia here.