"Social coffee shop brings positive social changes among the youth of Osh" 
Our dear friends,
We are here today to share some updates from our partner organization in Osh, Kyrgyzstan – Novi Ritm. Lately, Novi Ritm has been expanding and building opportunities for youth of the country to speak up about the challenges in the society of Kyrgyzstan. And today we are going to talk about a specific core area of the organization – social entrepreneurship. It is a new working area for Novi Ritm, but they already created the first social coffee shop in Osh! This blogpost will dwell into the details of this unique place.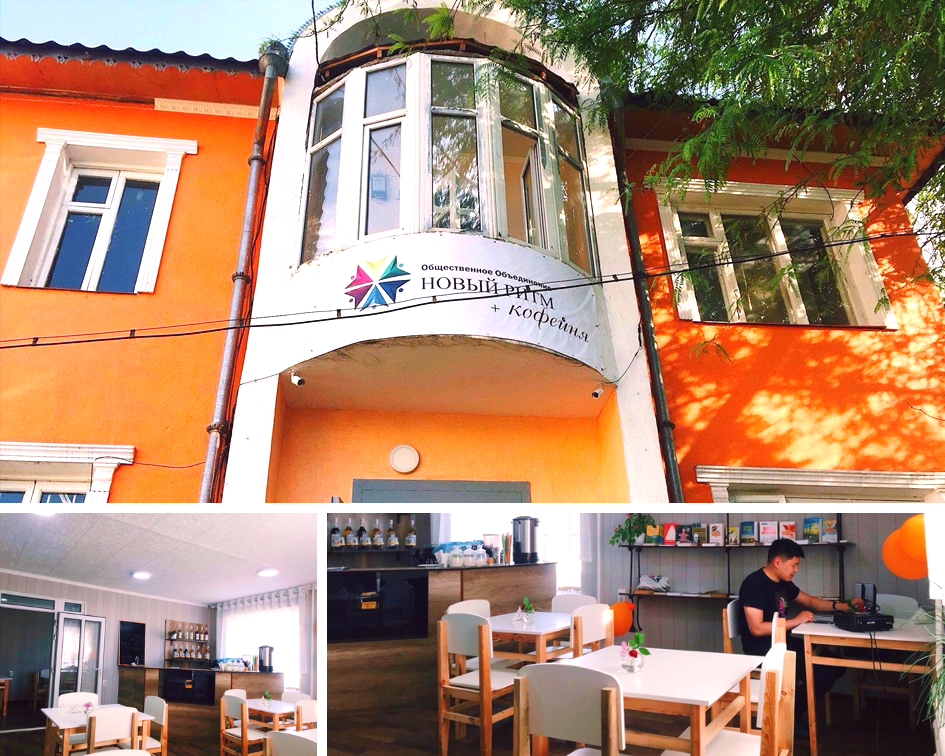 What is the idea behind a social coffee shop? 
Novi Ritm is situated in Osh where discrimination based on gender, sexual orientation, ethnicity, age, and geographic location is widely spread among young people. The causes of this issue vary:
traditional, conservative and religious values that inherently discriminate people just because they possess certain characteristics;
absence of platforms where people can build networks and find common interests;
lack of awareness about human rights, tolerance, and non-discrimination;
Thus, the idea behind social coffee shop is to decrease discrimination among youth in Southern part of the country.  For this sake, Novi Ritm has built a platform for youth and everyone interested in order to facilitate informal activities such as Human Rights quizzes, exhibitions, thematic movie screenings, motivational meetings, live music, and cultural evenings. The initiative was born early in 2018 and is supported by Prague Civil Society Center since late 2018.
Another idea behind this place is to help Novi Ritm to become more financially sustainable and engage stakeholders in discussions about social problems.
How does a social coffee shop work? 
The social coffee shop is open every day from 9 a.m. till 9 p.m. except for Sundays. You can find different types of coffee, tea, cocktails, fresh cakes, muffins, and cookies. You can also order sandwiches with veggies for lunch.
Hot drinks and sandwiches are made by staff of the shop, who are also members of Novi Ritm.  This By youth, for youth principle is implemented by Novi Ritm since its foundation – they hire youth, who share organization's vision, goals and mission. Other delicious goodies are made by local home entrepreneurs, who are women working from home. By doing so, Novi Ritm supports women in their goal to achieve economic independence.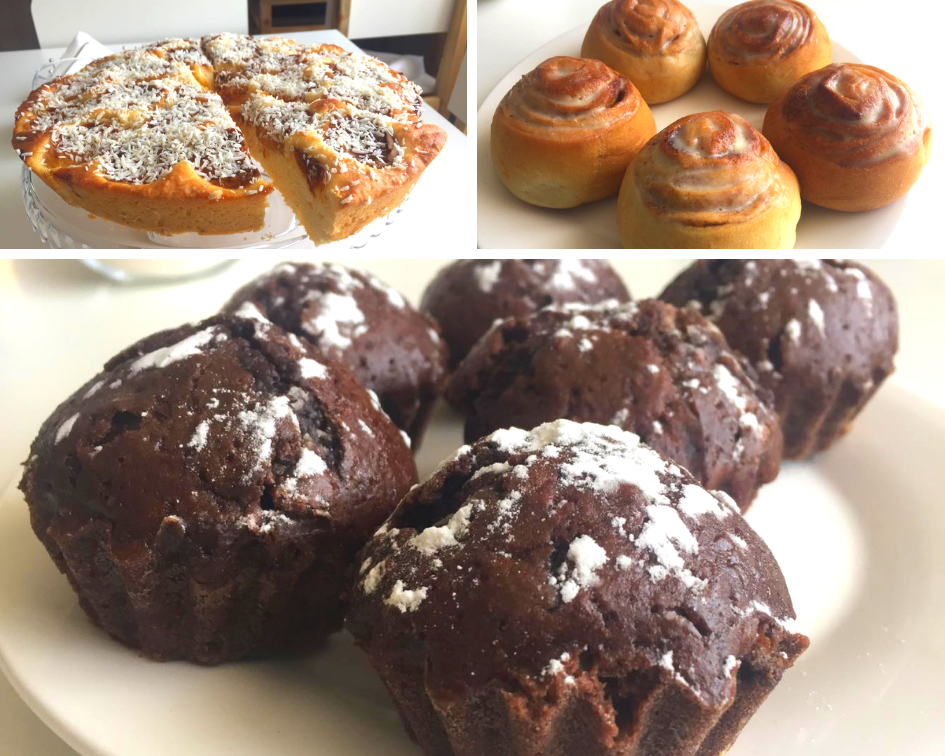 Besides drinks, food and cozy atmosphere, social coffee shop has a "Books corner" where one can find books in different languages that have messages of self-development. Books can be borrowed if one has a subscription that costs 150 som/month (20 sek/month). It allows Novi Ritm to bring in exclusive and expensive books and make them accessible to youth and accordingly internalize the reading culture in Osh.
"Novi Ritm's social coffee shop is a great place to network, share a space to relax or work. Also, this place strives to impact the cultural enrichment of people, who live here"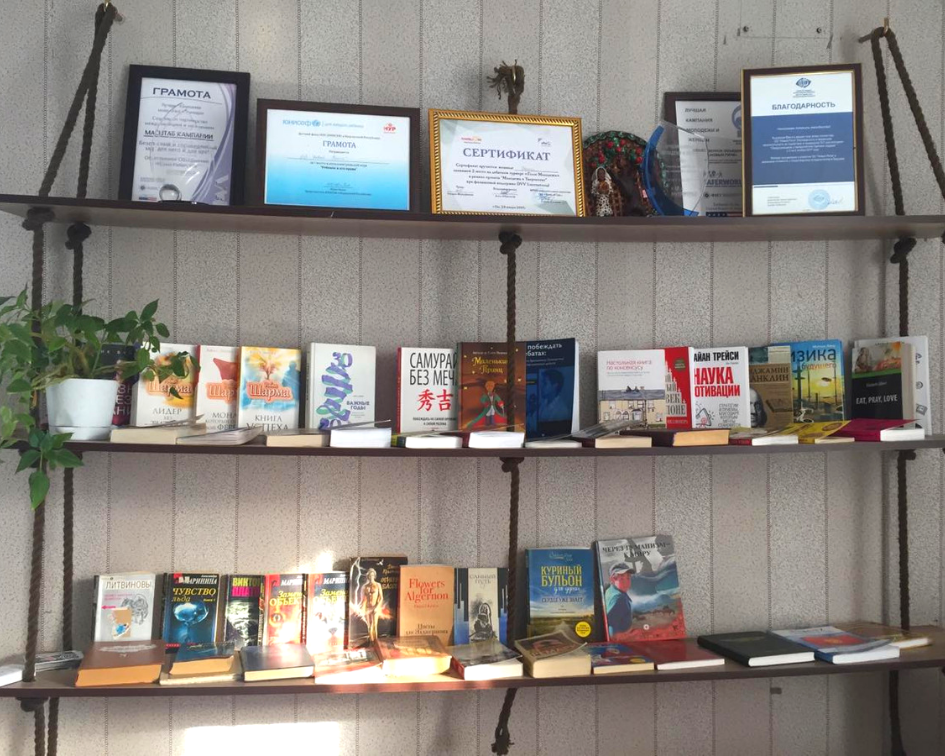 The revenue is used not only to cover the coffee shop's miscellaneous expenses, it also contributes to cover general office expenses of Novi Ritm. It is also used to arrange bigger activities initiated by youth themselves. As of now, Novi Ritm has held Polish and Indian cultural events and live music concerts with young talents, as well as quiz night dedicated to Women's History Day.
" This place gives an opportunity for young people to realize their own initiatives and develop their soft skills, as well as enjoy their time"
What are the future plans? 
It is a pilot project for Novi Ritm as an organization. It provides opportunities to learn and experience many new things on daily basis.  Despite the fact that social coffee shop is something unique to Osh, Novi Ritm belives that the concept will gain popularity. Eventually, the plaform will provide opportunities for young people to contribute to Novi Ritm's work on elimination of discrimination.
 "Social coffee shop is a diverse platform for meaningful pastime, where one gets to know people, who share democratic values. It is a cozy place with the smell of coffee, as well as exciting and educational activities "
If you want to be a part of these changes, if you want to invest in the development of youth potential, once you are in Osh, consider visiting Novi Ritm's coffee shop!
For more information about Novi Ritm and its social coffee shop, please follow the links below:
Facebook page: https://www.facebook.com/newrhythm/
Instagram: https://www.instagram.com/noviritm/?hl=ru
Website: http://noviritm.org/
Written by: Ainagul Amatbekova