Central Asia Solidarity Groups is turning 10 years old this year! To celebrate it, we take a look in the rearview mirror. Below we get an overview of partners and projects since 2012 – the year when CAG officially became a registered organization.  
Back in 2012, CAG worked mostly with democratic youth activism and conflict transformation. A few years later, several new thematic areas had been developed – gender equality, LGBTQ and culture. In 2019, the thematic program area culture ceased to be a one of CAG's main thematic areas. Instead, climate and environment became a thematic area, and in 2021 security and resilience replaced the thematic area conflict transformation. The initial thematic area gender and LGBTQ has also been reformulated to gender equality and women's rights. 

CAG's core work consists of long-term solidarity collaboration, exchange programs, trainings and organizational development, in close partnership with civil society in Central Asia. Below we summarize the work of our partners until this day.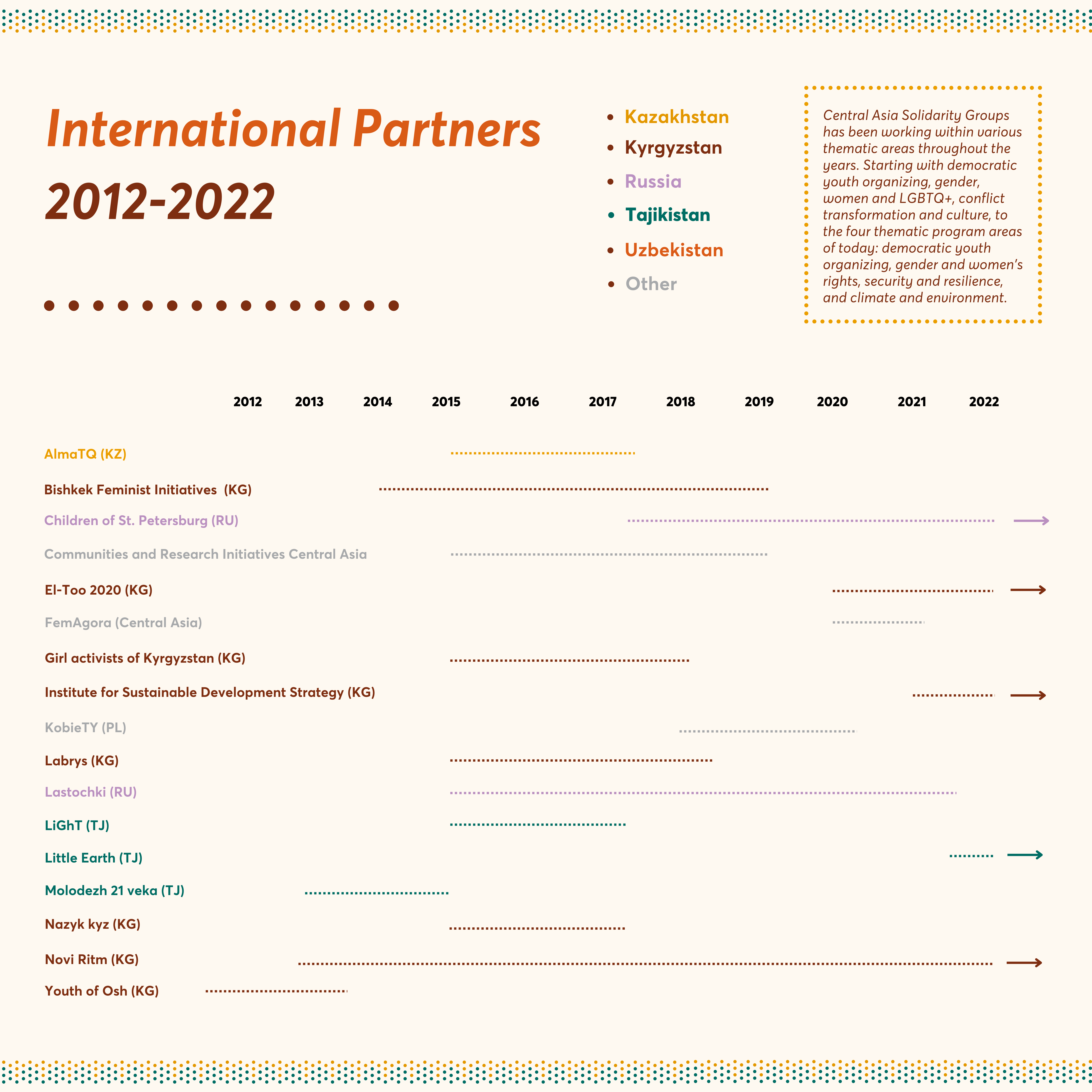 Partners working with Central Asia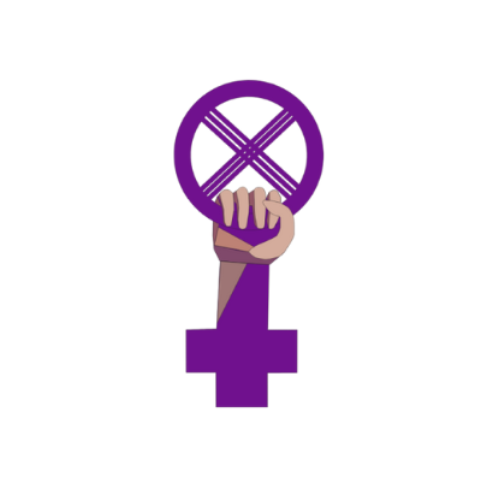 Bishkek feminist initiative (2013–2018)
Biskek Feminist initiative (BFI) has been one of Centralasiengrupperna's closest partners in Kyrgyzstan since 2013, having jointly organized a number of projects, including campaigns, trainings and feminist art projects. In line with the feminist motto of personal being political, and inspired by grassroots organizing principles, BFI works on advocating women rights issues and the feminist agenda through media, education, innovative approaches and public events. What this means is that feminist practices of mutual respect, shared responsibility and collective emancipation mark all activity the organization. The long term goal of this work is to strengthen and expand the feminist community in Bishkek, and in other regions of Kyrgyzstan. As a result, BFI has already spawned a number of initiatives that are semi-autonomous from the core group, and which operate according to their own feminist perspective. This includes feminist parents groups, book circles, and art initiatives, as well as Girl Activists of Kyrgyzstan and Boktukorgon. CAG collaborated with BFI until 2018. Here is a link to BFI's Facebook page.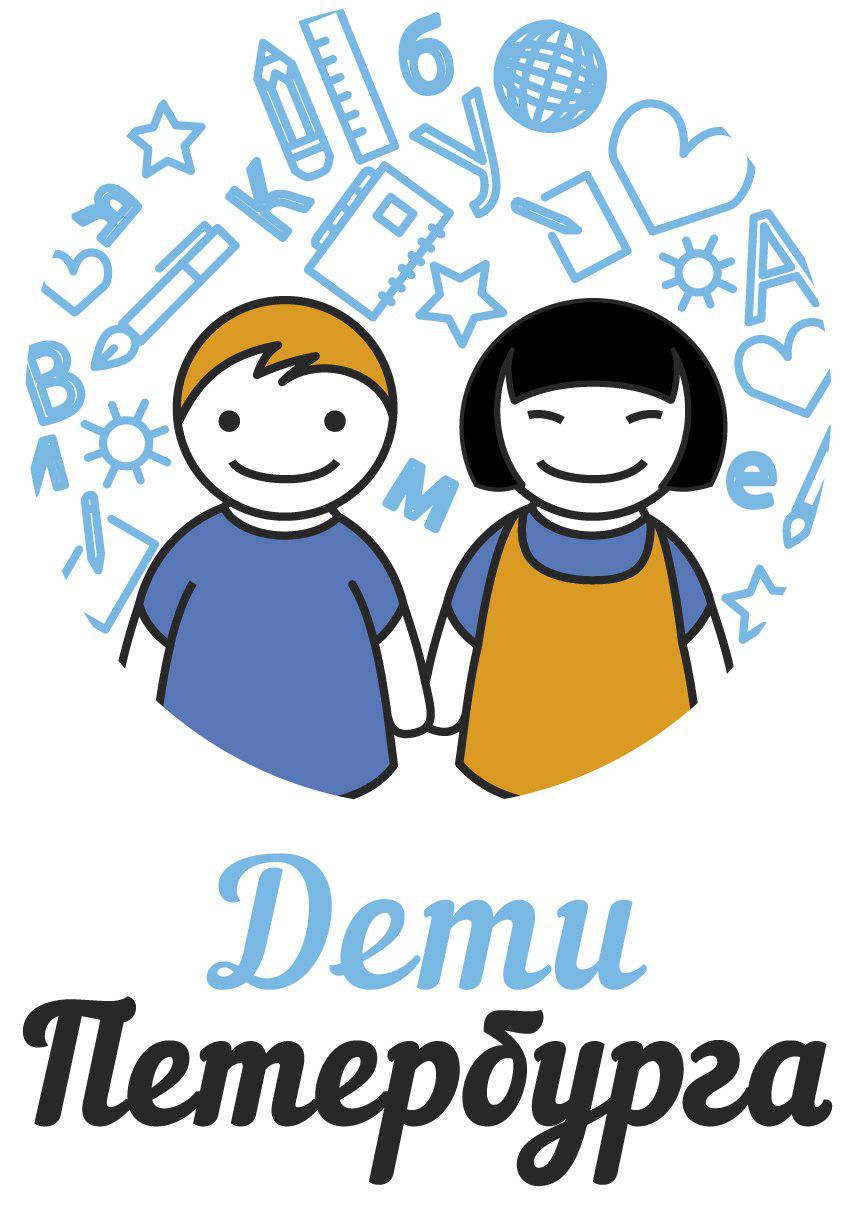 Children of St. Petersburg (2017 – present)
Founded in 2012, Children of St. Petersburg is a non-governmental volunteer organization founded with the aim of providing free Russian language courses to the children of labor migrants from Central Asia. The group assists children with integration into Russian society and helps prepare them to enter school in their new home. At the moment, CSP provides Russian language courses and school preparation classes in one youth center and 11 city libraries. Besides the language and academic support, cultural events such as museum and theater visits, sightseeing, and summer/winter camps are also organized. Over the course of our ongoing collaboration, CAG has supported the organization by initiating capacity-building activities and mainstreaming themes such as conflict transformation, human rights, gender equality, in the running activities of CSP. Read more about Children of St. Petersburg here. 
Community Research and Initiatives Central Asia (2015–2019)
Community Research and Initiatives Central Asia (CIRCA) was founded in August 2015 by young grassroots activists, researchers, civil society and media experts across causes, communities and countries in post-soviet Central Asia. This foundation aims to strengthen regional awareness-raising and advocacy, movement-building, knowledge-sharing and production efforts at all levels. Currently they have members from Kyrgyzstan, Kazakhstan, Uzbekistan and Turkmenistan. CIRCA envisions social justice work and action-based research for Central Asian civil society by Central Asians in Central Asia. CIRCA's priority themes include gender, sexuality, bodily rights, health, human rights, social justice, the environment, arts, peace and grassroots activism. CAG and CIRCA have collaborated with implementing security trainings for feminist and LGBT+ communities and activists across Central Asia, as well as activism, campaigns and several art projects.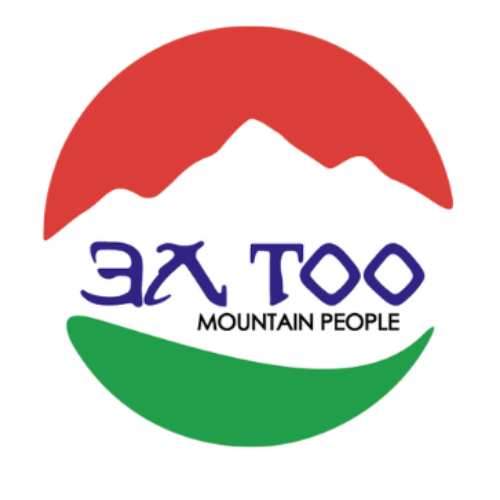 El Too (2020–present)
El Too is an organization that aims to protect the environment. This is conducted by activities such as organizing activities and events for environmental protection and restoration, promoting the rational and effective use of natural resources at the household and community levels and introducing new resource-efficient technologies. The public foundation "El-Too" was established in 2001 that intended to provide alternative perspectives and sources of income. Now the organization has 20 years of experience in promoting and developing community-based ecotourism, raising awareness of sustainable uses of natural resources among the local population, introduction of energy-efficient technologies, community-initiated micro reserves and, as of recently, permaculture practices, sustainable livelihood and food security in the Issyk-Kul region of Kyrgyzstan. The partnership, which started in 2019, has been focussed on climate adaptation, permaculture, food sovereignty and land rights within 15 villages in the regions Issyk-Kul and Naryn, which will be followed by advocacy activities and information projects to the general public and local/national decision-makers. Read more about the project CAG is supporting in this blog post.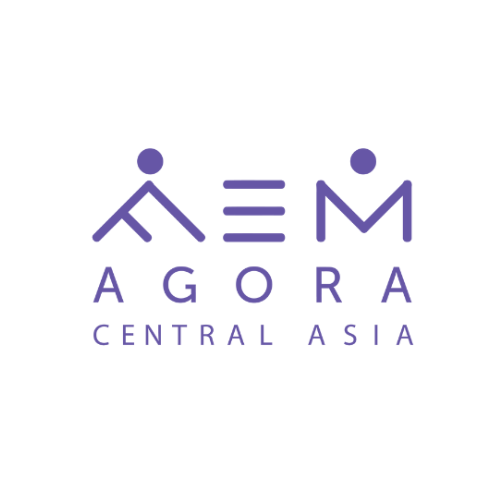 FemAgora (2021)
The annual FemAgora feminist festival took place online for the first time from August 25 to September 30, 2020. The festival featured events and workshops, as well as special art and teaching materials. Traditionally, the goals of the festival are to highlight the activities of women and the gender situation, to solidarize feminist initiatives in Central Asia, which became especially important during the Covid-19 pandemic and its impact on the life of especially vulnerable groups and communities. Speakers of meetings and authors of publications were artists, journalists, representatives of national women's mechanisms, researchers, directors and other experts from Kazakhstan, Kyrgyzstan, Uzbekistan, Tajikistan and Turkmenistan. CAG has supported the annual conference of FemAgora in 2021; gathering Central Asian activists, scholars and community members in different fields. CAG has also funded minor local projects and institutional support for activities such as developing a website. Read more about FemAgora here.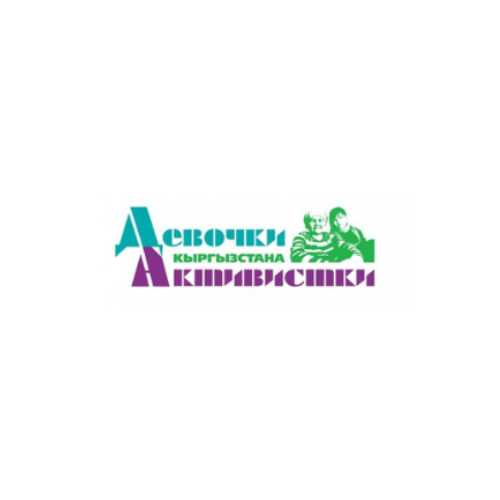 Girl Activists of Kyrgyzstan (2015–2017)
Girl Activists of Kyrgyzstan (GAK) was founded with support from Bishkek Feminist Initiatives in 2013. The group was run entirely by girls aged 13 to 17, and organized during its existence, among other things, camps for young activists to discuss questions related to sexual health, reproductive rights, critical thought, non-violence and education. GAK also participated in different national and international forums to highlight issues surrounding girls' rights in Kyrgyzstan and actively engaged in social media to promote awareness of the situation of young women and girls. CAG and GAK collaborated with specific campaigns, trainings and exchange programs. Read more about Girl Activists from Kyrgyzstan in our blog post authored by the Sweden-based gender group visiting Bishkek in 2017 (in Swedish).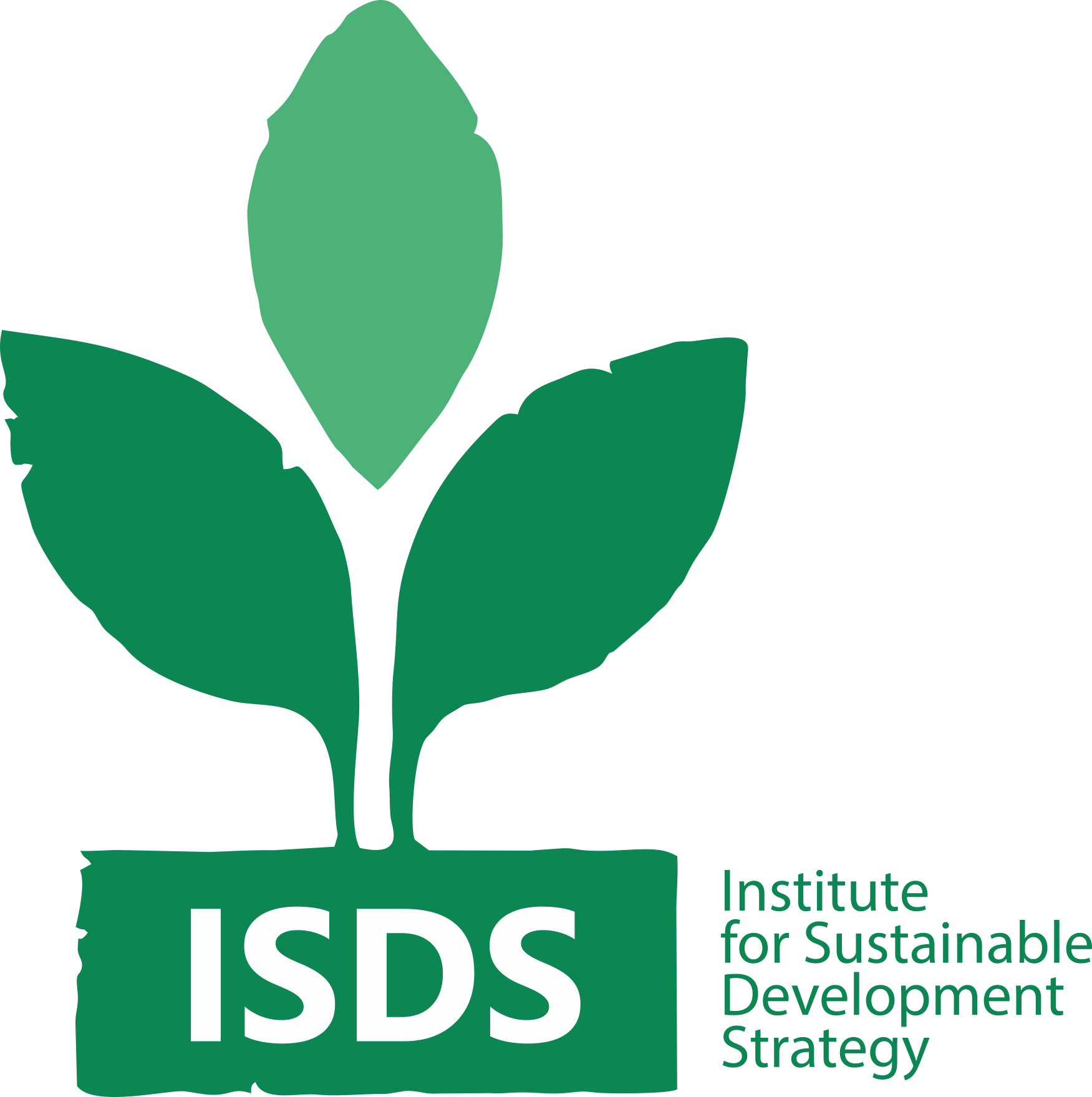 The Institute for Sustainable Development Strategy (2021–present)
ISDS – The Institute for Sustainable Development Strategy, is a non-governmental organization established in 2012 in Kyrgyzstan. The mission of the organization is to promote sustainable development by identifying and implementing traditional and innovative approaches to solving environmental, economic and social problems at the local and national level, as well as to provide financial, organizational, informational and other support for the activities and initiatives of local communities aimed at developing and improving their living standards. The organization's vision is strong local communities in Kyrgyzstan that are environmentally, socially and economically sustainable with strong local traditions based on continued intergenerational exchange. Since 2021, CAG has collaborated with ISDS with a focus on the area surrounding lake Son-kul, involving local communities to improve biodiversity management and launch initiatives concerning ecological restoration and protection.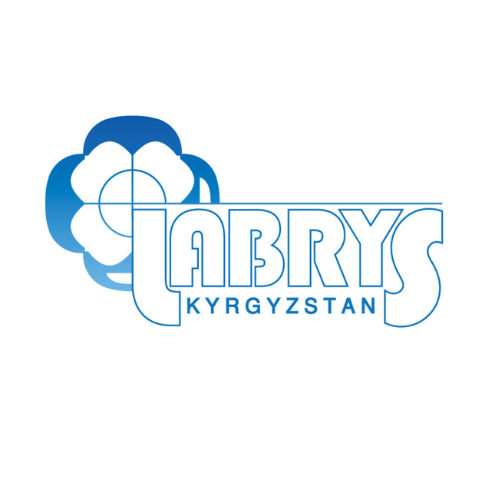 Labrys, Kyrgyzstan (2015–2017)
Labrys is one of the major LGBT organizations in Kyrgyzstan, which has been actively promoting human rights, providing services for LGBT people and organizing mobilizations for LGBT people and their parents, as well as engaging in local and international advocacy for 17 years. Labrys was founded by a group of lesbian and bisexual women and trans-men in 2004, after some of them were expelled from a Bishkek cafe as a consequence of one of the women kissing her partner while celebrating her birthday. Since its founding, Labrys has been actively working to support the LGBT communities of Kyrgyzstan in a variety of ways. It could be immediate assistance, such as basic services which should be provided by the state, legal, medical and social services, but also support groups and workshops for self acceptance, empowerment and activism. Labrys also work with government agencies and other professionals, such as doctors, to help prevent discrimination, stigma, and violence based on sexual orientation or gender identity. CAG supported organizational capacity development. Read more about Labrys here.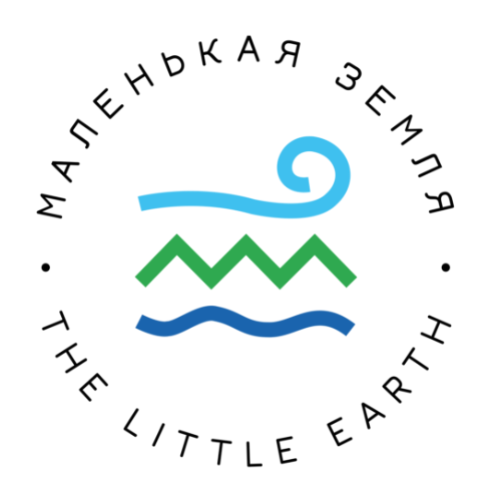 Little Earth, Tajikistan (2022–present)
CAG's most recent partner organization Little Earth, is a nature protection NGO with a creative approach to solving traditional environmental problems, with many years experience of work in the field of sustainable energy and community mobilization. Little Earth aims to make people more receptive to environmental and sustainable development issues, increase communities' role and participation in their solution. They want to preserve for future generations what they love and admire – the unique nature of Tajikistan and the planet. CAG is collaborating with Little Earth with activities regarding gender equality, food sovereignty and sustainable energy for rural communities in the Pamir and Fan Mountains. Read more about Little Earth here.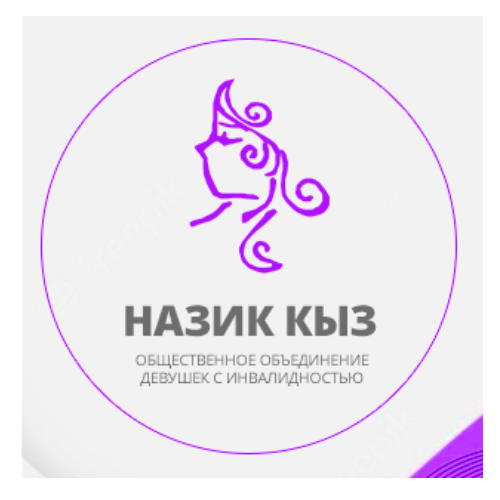 Nazik Kyz, Kyrgyzstan (2015-2017)
Public Foundation of Girls with Disabilities Nazik Kyz works to improve the quality of life of women and girls with disabilities in Kyrgyzstan. Many of the girls and women in the group are internal migrants who rely on selling crafts and souvenirs to support themselves. The global pandemic has eradicated any opportunity for these girls and women to lead an independent life as they can no longer earn a living this way. Public Foundation of Girls with Disabilities Nazik Kyz works with these girls and women to help them adapt, learning new skills needed for online work such as English language and copywriting, and also master new technologies so that they can earn a living working online. CAG supported Nazik Kyz during 2015-2017 through exchanges, study visits and organizational capacity development. Read more about Nazik Kyz here.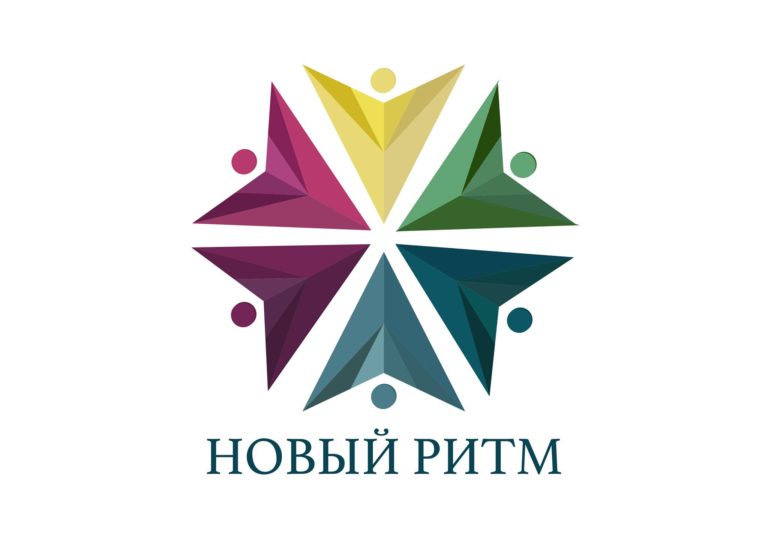 Novi Ritm, Kyrgyzstan (2013–present)
CAG's longest partner organization Novi Ritm, founded in 2014, is an organization by and for young people. The group's foremost area of activity is in the city of Osh in southern Kyrgyzstan, where they run an office and a social coffee shop. The organization functions as a platform for youth with a variety of backgrounds to explore and discuss social issues, to develop ideas and implement their own projects. The organization's vision is a society in which young people work together to create a just, equal and sustainable world. The organization conducts its activities in the form of lectures, workshops, campaigns and camps through non-formal education for youth in the fields of: human rights, gender equality, environmental justice, social entrepreneurship and conflict prevention. CAG has conducted numerous projects with Novi Ritm over the years within all the thematic areas of CAG focusing on organizational development, gender equality and youth organizing. Follow Novi Rim on Instagram here.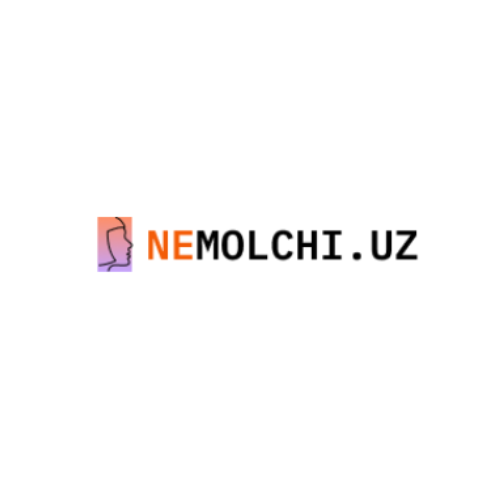 NeMolchi.UZ (2021–present)
Nemolchi is a small-scale initiative set up in 2017 to give a voice to women and girls affected by gender-based violence in Uzbekistan. The initiative is made up of a web platform, which provides advice on what people can do if they experience domestic violence or other types of abuse, and also functions as a tool by which women and girls can share their own experiences. The purpose of NeMolchiUZ is to break the culture of silence, shame and gender-based violence. Read more about NeMolchi here (in Russian and Uzbek). 
Partners and collaborations in Sweden

Abai (2017 – 2018)
Abai is a Stockholm-based organization that works with women, children, and young people from Central Asia in Sweden. The association provides education and crafts courses for women and children from Central Asia. On a yearly basis, Abai organizes cultural events. In 2017 and 2018, CAG supported the organization of such events in addition to joint information and advocacy activities. 
ABF Malmö (2015 – present)
ABF has been a collaborative partner in most study circles of CAG, but also in deeper collaboration, such as organization of information and advocacy activities in Sweden, including lectures and Central Asia Days.
Dotterbolaget (2015 – 2017)
The cartoon collective Dotterbolaget held residencies at Bishkek Feminist Initiatives, Girl Activists of Kyrgyzstan and Novi Ritm, which included several workshops on activism and political cartoons. The workshops were conducted in Sweden, Kyrgyzstan and Russia.
Forma (2013 – 2016)
The makers collective Forma was a group based on the idea that craft and art can serve as a platform for integration. Forma had its most active years from 2015 – 2019 executing a vast amount of both small and large more ambitious workshops. A philosophy developed over the years to utilize the strength of being a group with multiple cultural backgrounds and use it as an artistic strength. The most prominent example of this is the production of the installation 17 000. An art piece that more than 1000 people helped contribute to make it happen. Forma, mainly due to 17 000, received several Swedish and International design awards. Such as: Svensk Form Formbärare region syd, Design S, Utvalt and Dezeen design award. But even if the awards are really rewarding the most important thing with Forma was always the meeting between people and crafts and materials. A meeting between people and new places and parts of Sweden and Swedish culture which not many people taking part in Forma knew existed. 
Kontrapunkt (2015 – 2018)
The social center Kontrapunkt in Malmö has provided office space for CAG throughout the years on several addresses.
MÄN (2019)
Co-organized conference in Moscow on ecological masculinities and piloted a new methodology for men groups with a focus on climate in Osh, Kyrgyzstan and St Petersburg, Russia.
Tamam (2012 – 2016)
Together with Tamam, CAG implemented several projects for young people (i.e. Russian language café and discussion clubs) involving our EVS volunteers from Central Asia. CAG started as an initiative with strong connections to Tamam but became independent in 2012, while still retaining the collaboration over several years.
RFSL Newcomers (2015 – 2016)
During a couple of years, CAG collaborated with FFSL Newcomers by providing complementary information on the situation for LGBTQ+ rights in the region of Central Asia.
Universities and associations of foreign affairs (2014 – present)
CAG has established collaboration with a number of university departments and associations of foreign affairs throughout Sweden for the purpose of increasing awareness about Central Asia by organizing workshops, seminars, and lectures, as well as participating in larger activities co-organized by the Stockholm Association of Foreign Affairs such as Stockholm Model UN.
Vardagens civilkurage (2015 – 2018)
Throughout the years 2015-2017, CAG ran the project Vardagens civilkurage with funding from Allmänna Arvsfonden, inspired by the work with conflict resolution among the partner youth organizations in Central Asia. The project focussed on building trainings and capacity building for everyday interventions when encountering oppression such as sexism, racism, transphobia, power domination techniques and injustices in our daily life. The projects' methodology and philosophy was deeply inspired by nonviolence and conflict transformation. The practical trainings, based on roleplay and intervention techniques, popped up in various cities and our trainings spread with the new trainers. Within the project, 172 civil courage trainings were held, where 946 young people between the age of 15-26 participated. Five local chapters around Sweden were formed as the project developed into its own independent youth organization. A book was written by three trainers on the method, which can be found in public libraries; Ingrip! – En handbok i vardagligt civilkurage. 
The partnerships and projects listed above, is a compilation of institutionalized, longer term partnerships that CAG has had since its founding. Additionally, there has been several smaller collaborations with activist groups, networks and platforms related to feminism, LGBTQ+ and disability issues in Central Asia. Several of these have been related to security issues and reduction of structural and direct violence in Kazakhstan, Kyrgyzstan, Tajikistan and Uzbekistan on activities connected to capacity building, trainings and advocacy. In addition to the security work, CAG has also supported campaigns, cultural events and exchanges, larger social projects, conferences, activism, outreach, exchange programs, emergency evacuation, digital products and more in Central Asia and Sweden. 

Internships and exchanges
Since its foundation, Central Asia Solidarity Groups have created opportunities for young people, activists, and youth leaders, from Sweden, Central Asia, and Russia to participate in long-term volunteering activities, residencies, exchanges, and internships in respective regions and countries. These activities remain crucial for reinforcing the existing partnerships as well as provide numerous learning opportunities about our work. As a rule, exchanges usually last between 7-21 days, residencies and internships last up to 4 months, while long-term volunteering projects last up to 1 year. In total, 11 persons have taken part in the residencies and internships and 23 persons have participated in long-term volunteer programs through European Voluntary Service (EVS), nowadays known as European Solidarity Corps. Below you find a summary of internships, exchanges and residencies throughout the year, in which a total of 34 persons have enrolled.
European Solidarity Corps, internships and residencies
2020-2022
2018-2020
Five volunteers to Kyrgyzstan, Sweden and Poland

One person has a one month residency at CAG 
2017-2019
Two volunteers to Sweden

Two interns at Novi Ritm, Kyrgyzstan, 4 months
2015-2016 
Two volunteers to Sweden

Two volunteers to Osh, Kyrgyzstan

One volunteer to Armenia

One person held a residency within the Emergency evacuation fund

Two interns at Novi Ritm, Kyrgyzstan, 4 months
2014-2015
Two volunteers to Sweden, one volunteers in Armenia
2013-2014 
Two volunteers to Sweden, two volunteers to Osh, Kyrgyzstan; one person in Kyrgyzstan, Novi Ritm, 6 months.
2011-2012
These residencies and internships have mainly been funded through Stiftelsen Konung Gustaf V:s 90-årsfond and ForumCiv/SIDA, which have contributed to deepen ties between the organizations and increased capacity of the hosting organizations based in Central Asia.
Exchanges
The exchanges have been funded mainly by private foundations such as Stiftelsen Konung Gustaf V:s 90-årsfond, Swedish Institute, the Swedish Agency for Youth and Civil Society, as well as the European Education and Culture Executive Agency.
2020
Short-term exchanges

in Kyrgyzstan and Sweden with 20 participants from Poland, Kyrgyzstan, and Sweden (multiple exchanges which started in 2019)
2019
Three persons from the organization Vardagens Civilkurage visited Novi Ritm, Osh, Kyrgyzstan for non-violence trainings.

Poland-based youth organizations

visited Novi Ritm for non-formal education training for the representatives of youth organization in southern Kyrgyzstan
2018
Short-term exchange in Sweden with 6 participants from Russia

Four persons from the organization Vardagens Civilkurage visited Novi Ritm, Osh, Kyrgyzstan for non-violence trainings.
2017
Short and long-term exchanges in Sweden and Russia with 24 participants  
2016
Nonviolence trainers from the organization Vardagens civilkurage visited Novi Ritm, conducting nonviolence trainings. 
2015
2014
Training course in Turkey

2013: One exchange in Kyrgyzstan, one in Sweden, one in Tajikistan

2012: Two exchanges in Kyrgyzstan, one in Sweden
Additionally, volunteers and staff from the youth organization Novi Ritm have been in Sweden for one week on a yearly basis during 2014 to 2018. The internships and long term residencies have been contributing tremendously to the development and work of CAG, and has in turn created a stronger link and exchange between the regions and organizations, as the residencies and internships always have been conducted in close collaboration with our partner organizations. 

How are the partner organizations identified? 
CAG has throughout the years developed a detailed process for identifying relevant partner organizations. In general, CAG is looking for prospective partners that have a high level of knowledge and expertise in their field; has strong links to the communities they work with (preferably they are a community-based organization); shared contextual baseline analysis; innovative methodologies; critical perspectives on mainstream developmentalism; democratic practices and non-hierarchical organizational structures, and financial transparency. 
The support is based on local needs, has the potential to be upscaled and have an impact on their communities. The partners we are working with often have difficulties receiving funding from other actors, as they work with controversial subjects, such as feminism and LGBTQ+, or with methodologies which traditional cooperation agenda, such as permaculture or food sovereignty. 

Support our partner organizations!
So how can you support the work of our partner organizations? Through becoming an active member and getting involved within CAG's activities, of course. But you can also support our work through a membership. By becoming a member you contribute with minimum 25 kr a month through autogiro. You can also make an occasional contribution to CAG's bank account or Swish. Becoming a member gives us economic stability which, in turn, makes it possible to form long term partnerships in Central Asia. 
Thank you for your contribution to support a strong and active civil society in Central Asia!
Swish any amount by scanning the QR-code (in Sweden only)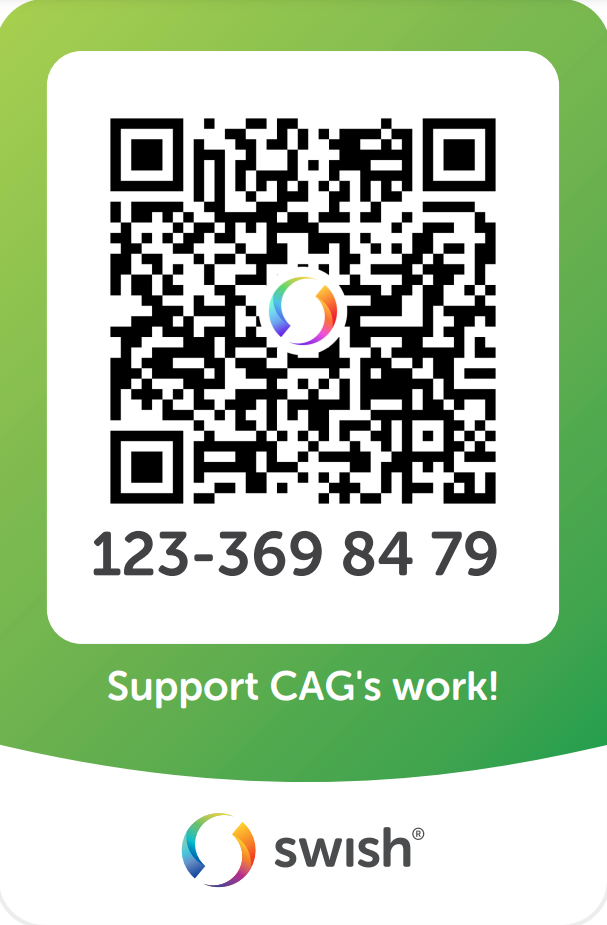 Bankgiro: 316-1338
Bank account: 9670 0489905 (Sparbanken Skåne)
Follow us @centralasiengrupperna