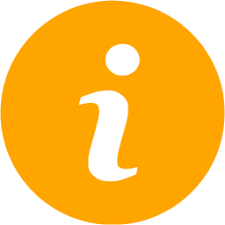 Since CAG's founding, information work in Sweden has been an important complementary cornerstone in our international solidarity work. When someone hears "Central Asia" in Sweden – only a few people, unfortunately, are able to even pinpoint the countries referred to. This perception is something CAG wants to change through information and advocacy work. In our third and last blog post of our 10 years' anniversary series, we provide an overview of our information and advocacy work, including an in-depth look at the first year of Central Asia Days and materials published as part of our information work.
A geopolitical blank spot
The region of Central Asia often remains a "blank spot" that is overlooked, exoticized and not prioritized on many levels in Sweden (be it among the general public, academia, grassroots movements, etc). Simultaneously, the region is considered to be strategic when analyzed through the lens of geopolitics, security, etc. It is influenced by China, Russia, and the US. Central Asia is, in this perspective, a young region which experiences political, social and cultural changes.
Raising awareness of the region 
The international mass media does not produce a nuanced picture of a given event, process, and players that are involved (including local civil society organizations), which further exacerbates the negative image of the region. Amidst this background, local civil society players continue working with local communities and influencing decision-making processes. It is precisely for this reason why CAG started working with the information and advocacy work in Sweden – to raise awareness about the region and the work of the Central Asian local actors. We started our journey nine years ago with smaller scale events and efforts that took place on local level, increasing our efforts over the course of several years, building on gained experiences and knowledge both in terms of organizational routines and practices directly related to the implementation of activities, planning individual efforts into a long-term effort with the focus on change.
What kind of advocacy work does CAG do?

  
The information and advocacy work is performed by a set of activities such as touring exhibitions that showcase the work of local civil society players from the region; media materials such as clips and publications, lectures and seminars that are organized on a rolling basis throughout Sweden, networking, thematic days, conferences, hearings, etc. We usually reach out to the general public, duty-bearers, local civil society organizations, universities, journalists, and students. By implementing the above mentioned activities, we aim to contribute to the change of attitudes and behaviors among the target groups towards the region by actively working with partners, friends and allies from Central Asia. For example, by bringing together decision makers from Sweden and representatives from Central Asia, we aim to influence duty-bearers in policy-making processes in regard to Central Asia and increase engagement between the Swedish civil society organizations and initiatives and civil society organizations from the region. The change of perception and attitude towards the region is what CAG aims to achieve in the long run.

The conference Central Asia Days 2014-2021
CAG has been organizing the conference Central Asia Days on a yearly basis since 2014. The conference is one of the advocacy tools that we use in order to reach out to duty-bearers in Sweden. It is also open to the general public, organizations, students and researchers. The conference usually lasts for two full days and consists of seminars, lectures, movie screenings or panel discussions. In connection to the conference, we have organized hearings and invited speakers to participate in other events in Sweden.
Over the course of nine years, we have invited around sixty speakers that represented local civil society organizations, educational and research institutions, and grassroots movements from five Central Asian countries. Even though the topics highlighted during the Central Asia Days have been quite diverse, and reflected the most recent developments from the region, the thematic focus of the conference has always been in line with the thematic programme areas of CAG: women's rights and gender equality, democratic youth organizing, climate and environment, and security and resilience. Given the low level of knowledge about the region of Central Asia among our target groups, we have noticed that topics that have a connection to Sweden lead to a greater engagement. This is also reflected in the feedback that we receive both from the speakers and participants.
As mentioned previously, Central Asia Days serves the purpose of shedding light on the most recent developments from the region, but is also a platform for representatives from the region to reach out to duty-bearers in Sweden, as well as network with local Swedish players, including journalists and civil society organizations. In many instances, the conferences led to different long-term spill-over effects. For example, the event led to the establishment of long-term cooperation between CAG and several organizations from Central Asia.
Interview: The first Central Asia Days in 2014
After nine years of organizing Central Asia Days, we contacted Filippa Almlund, who was one of the coordinators of the event.
Filippa Almlund
Hi Filippa! You were present at the first Central Asia Days! Tell us about the event!
Indeed I was! I was actually the project manager for the first two Central Asia Days. The first took place in Malmö and Lund 2014. I had just returned from a year in Osh, Kyrgyzstan and was eager to raise awareness and create more platforms and forums to discuss Central Asia in Sweden. The program was created in close dialogue with other actors interested in the region and covered topics such as freedom of media, civil society inclusion and women's rights, in addition we screened the movie Shadow of the Holy Book. 
Program of Central Asia Days 2014, located at Kontrapunkt, Garaget in Malmö and a movie screening in Lund.
We wanted to reach both the general public but also to put pressure on Swedish decision makers to not overlook Central Asia. To reach the second target group, Central Asia Days was moved to Stockholm in 2015 and we invited researchers and professionals from Central Asia. It was a great opportunity to connect, network and learn from each other.
Filippa Almlund interviewed in a local newspaper the week before Central Asia Days 2014, organized in Malmö on the 23-24 of May.
Was there a special thematic focus? 
The first two Central Asia Days were pretty organically created. CAG as an organization has always aimed to have a grassroot and civil society perspective, listening to communities rather than working top down. When it came to Central Asia Days, we wanted to create a platform for a variety of actors. But of course, there is commonality in topics such as fundamental human rights and freedoms, democratic processes and an active civil society.

Do you think the general public knows more about Central Asia now than 10 years ago? 
There will always be a small group who are passionate about this region, the group is small but stays pretty consistent over time. Since Russia's full scale invasion of Ukraine, there is a bigger media coverage on post-soviet countries. However, it is usually covering the security and geo-political aspects. Local actors and their achievements and worries are often overlooked, and that is a role that CAG can take – to shed a light on this hidden part of the world.
Central Asia Days at Garaget, Malmö, 2014. Henrik Ohlsson from Forum Eurasien is giving a lecture on religion as identity and security factor in the region.
How is Central Asia relevant for the Swedish general public?
As a project manager for Central Asia Days, I have been asked this question several times, and there are two ways to answer it. Either to concretely specify the historical and geo-political relationships in the world and how those dependencies and friendships could possibly affect Sweden. Such as Chinese gas lines or the "new silk road", the toll unions with Russia or migrant flows or the different scandals of private enterprises getting involved with authoritarian regimes, such as the Telia in Uzbekistan scandal. I could also just say that it's a beautiful and complex region, and getting to know it enriches our perceptions of the world.
Thank you Filippa for sharing! For curious readers, you can find old programmes of Central Asia Days on our blog. Read our programmes from Central Asia Days 2014 and 2015.
Publications

During the years, CAG has published various publications as part of our information work in English and/or Swedish. The most recent is a publication Struggles and dreams of Central Asia – attached to the current Exhibition which recently was displayed at Eslöv Library and at Garaget in Malmö, and which will be exhibited at the cinema Panora in Malmö next year. Below you find links to our publications on various topics.
Explainer clips on Central Asia
As part of the information project, several informative explainer clips were developed during 2019-2020. Learn more about Central Asia by watching explainer clips created by Central Asia Solidarity Groups. They can also be found on YouTube or at CAG's webpage. 
This explainer clip dwells into relations between Central Asia and other regions of the world, as well as provides analysis of how Central Asia is perceived as a region.
The clip is created within the information project at Centralasiengrupperna. It provides analysis and a regional perspective of civil society in Central Asia. 
Too often many people in the Global South are mentioned in a narrative of passive victims in need of help and saviourism. This narrative is missing people's ability to take action and create local change. This video shows groups, organizations and activist networks which do this.
The clip provides analysis of the radicalization processes in Central Asia, and exaggeration of these by the mainstream international organizations and mass media.
The clip provides some insights into the history of women's rights as well as it touches upon current challenges that women face in different societal, economic, and political levels. This explainer clip is created within the information project at Centralasiengrupperna.
The clip provides general information on climate-related and environmental challenges in the region, as well as dwells into major consequences of climate change in Central Asia.
The clip is created within the information project at Centralasiengrupperna. It explores the topic of the largest migration flow in Eurasia – migration and Central Asia.
Stepping stones towards Youth Participation – implementing United Nations Security Council Resolution 2250 in Central Asia
Considering all nuances of each country, the clip manages to provide insight into how political regimes look like today in five Central Asian states.
Support our work
So how can you support us? Through becoming an active member and getting involved in CAG's activities. But you can also support our work by contributing with a minimum of 25 kr a month through autogiro. You can also make an occasional contribution to CAG's bank account or Swish. Becoming a member gives us economic stability which, in turn, makes it possible to form long term partnerships in Central Asia. 
Thank you for your contribution!
Swish any amount by scanning the QR-code (in Sweden only)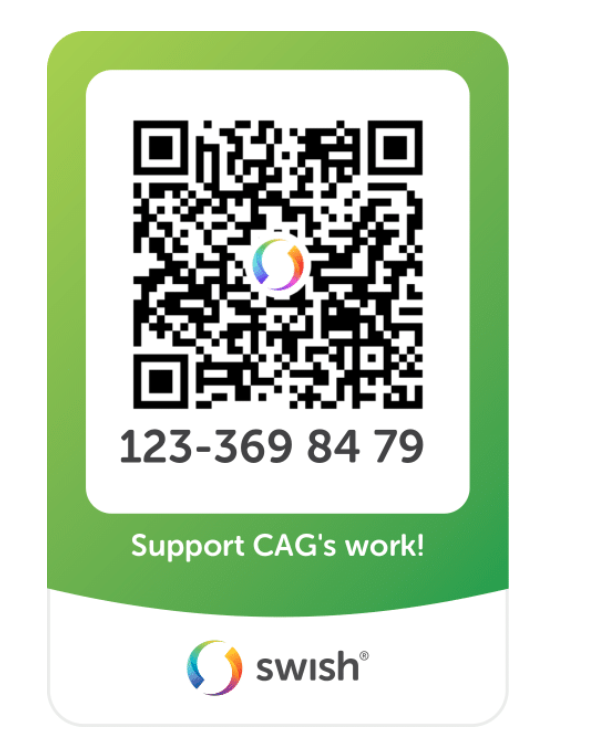 Bankgiro: 316-1338
Bank account: 9670 0489905 (Sparbanken Skåne)
Follow us @centralasiengrupperna