Long-term partnership with Novi Ritm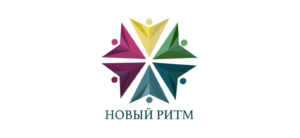 In Kyrgyzstan, one of the most pressing issues is the severe restrictions imposed on civil society. This problem arises primarily from various discriminatory governmental initiatives, including the implementation of a new Constitution and laws, the unjust arrest of individuals, and censorship of the media. Consequently, the country's democracy index ranking has drastically declined, reflecting the violation of democratic principles and human rights within civil society institutions and initiatives.
Several root causes contribute to the restriction of democratic principles and the constraining of civil society institutions. One prominent factor is the insufficient engagement of citizens in advocating for legal reforms and their limited participation in decision-making processes, particularly young women, at community, regional, and national levels. Additionally, structural inequality fueled by the influence of patriarchal cultural norms exacerbates the problem.
The long-term goal of our cooperation with Novi Ritm is to ensure that the youth of southern Kyrgyzstan, especially girls and women, are aware of their rights and actively participate in the protection of human rights as an integral part of a democratic and diverse civil society at the community, local, and national levels.
The collaboration receives its funding from SIDA through ForumCiv's Large Partnership Funding program.
Objectives for 2023:
Strengthening the capacity of Novi Ritm as an intersectional feminist youth NGO.
Empowering young people to become socially and politically active, equipping them with the necessary tools to drive positive changes within their communities based on human rights principles.
Main achievements in 2023: