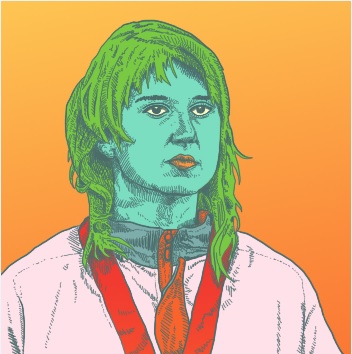 Татьяна Ефименко
Tatyana Efimenko was born on January 2, 1981, in Bishkek (then Frunze). She has had a career as a high jumper, and has represented Kyrgyzstan in several different championships. Her most active years as an athlete were between 1997 and 2008.
Efimenko competed and won in the Asian Junior Championship in Thailand in 1997, and continued on to the World Junior Championship in 1998 where she ranked 3rd. Since then, she has participated in numerous Asian Championships often ranking in the top three of her sport.
In 2000, she represented her home country for the first time in the Olympic Games, which were held in Sydney, Australia that year. She has since competed in two more Olympic Games – 2004 in Greece, and 2008 in China. She achieved her personal best in Rome, Italy, in 2003, when she did a 1.97 metres outdoor high jump. In 2006, her indoor performance became 1.95 metres, which she achieved in Stockholm, Sweden.
Read more:
https://www.olympic.org/tatyana-efimenko
https://www.iaaf.org/athletes/kirghizistan/tatyana-efimenko-173444
http://www.all-athletics.com/node/135946
https://en.m.wikipedia.org/wiki/Tatyana_Efimenko
https://ru.wikipedia.org/wiki/Ефименко,_Татьяна_Александровна