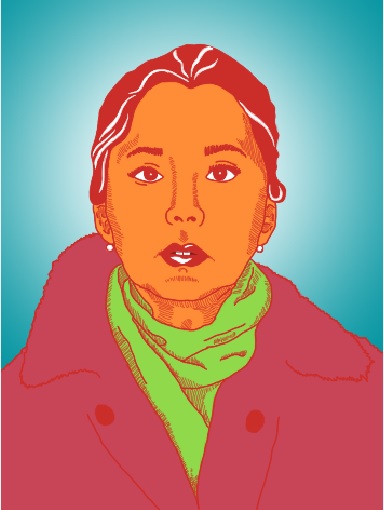 Гульбара Толомушова
Gulbara Tolomushova was born in the capital of Kyrgyzstan, Bishkek, in the middle of the 20th century, when the city was still referred to as Frunze. Today she is known for her expertise in the film industry, where she mainly acts as a film critic in different medias and forums, ranging from online social media to international film juries.
Tolomushova studied cinematography in Moscow, Russia, and graduated from Russian State Institute of Cinematography in 1989. Since then, Tolomushova has had a rich and varied career. She has directed films, in particular documentaries with a human rights focus, and authored numerous reviews, articles and columns in both online (for example Limon.kg) and offline outlets. Additionally, Tolomushova has held the titles of researcher, organizer, manager, editor, narrator, and producer.
Currently, she is a member of FIPRESCI (the International Federation for Film Critics) and NETPAC (Network for the Promotion of Asian Cinema), and the leading expert on international relations and film promotion at the Department of Cinematography at the Ministry of Culture and Tourism in Kyrgyzstan.
Read more:
Rouland, M., Abikeyeva, G., &Beumers, B. (2013). "Cinema in Central Asia: Rewriting Cultural Histories". London, New York: I.B. Tauris Co & Ltd.
http://www.rudata.ru/wiki/Толомушова,_Гульбара
http://www.listapad.com/en/zhiuri/mezhdunarodnoe-zhiuri-kinopressy/
http://eva.kg/holidays/blife/1096-gulbara-tolomushova-kriticheskiy-vzglyad.html
http://www.kyrgyzcinema.com/index.php?option=com_content&view=article&id=305%3Agulbara-tolomushova&catid=42%3Afilm-experts&Itemid=122&lang=en
http://www.kyrgyzcinema.com/index.php?option=com_content&view=article&id=305%3Agulbara-tolomushova&catid=42%3Afilm-experts&Itemid=122&lang=en