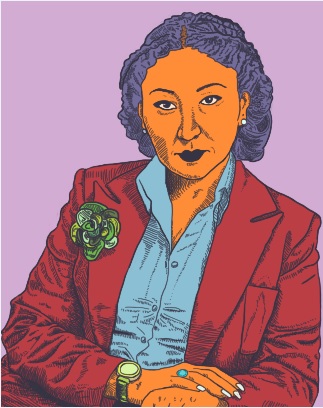 Чолпон Султанбекова
Cholpon Sultanbekova, one of Kyrgyzstan's current Vice Prime ministers, was born on the 19th of August in 1969 in Bishkek (then Frunze). She graduated from her undergraduate education in Russia in 1991, and then continued her studies by attaining degrees in Law and International Relations.
Her work experience started in 1991 as the leading expert at the registry office in Jalal-Abad. Since then, she has worked as a director of two companies and had several positions as chairwoman. In the years 2000 and 2001, Sultanbekova was the President of the Congress of Women of the Kyrgyz Republic for the Southern region, and in 2005 she became a founder of a non-governmental organization called "Eco-harmony Women", despite becoming a widow that same year.
In 2011, she became the Chairwoman of the Committee on Youth Policy, where there is a focus on the development of physical culture and sports, which is one of Sultanbekova's personal interests. Sultanbekova has been a member of the Kyrgyz Parliament (Jogorku Kenesh) since 2010, and in October 2013 she was elected Deputy Speaker of the Jogorku Kenesh.
Read more:
http://www.stanradar.com/bio/full/134-sultanbekova-cholpon-aalyevna.htmlhttp://www.kenesh.kg/ru/deputy/show/114/Султанбекова%20Чолпон%20Аалыевна
http://ru.sputnik.kg/spravka/20151222/1021104858.html
http://www.kenesh.kg/ky/deputy/show/114/fraction/3
http://kabar.kg/eng/politics/full/17459
http://www.guide2womenleaders.com/kyrgyzstan.htm