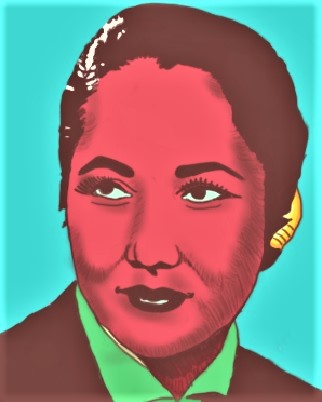 Бүбүсара Бейшеналиева
In 1926, Bubusara Beyshenalieva, the great Kyrgyzstani ballerina was born in what is now Tash-Debe in the Chui oblast. At a young age, a group of Kyrgyz children, including Beyshenalieva, were recruited by choreographers from Leningrad Choreographic School. Her debut took place in 1939 at the Bolshoi Theater in Moscow, and she graduated in 1941. Thereafter, Beyshenalieva became a soloist of the Kyrgyz National Opera and Ballet Theatre.
Her performance as Cholpon, in the Kyrgyz ballet with the same name, in 1944, she became the prima ballerina of the Kyrgyz ballet. Beyshenalieva portrayed characters such as Odette-Odile ("Swan Lake"), Juliet ("Romeo and Juliet") and Aurora ("Sleeping Beauty"). She toured many countries and performed in palaces and many famous venues. In her own country, she additionally danced outside of these exclusive venues and chose to include performances for "ordinary" people such as shepherds and farmers in the Kyrgyz villages.
Later in life she became a ballet teacher and professor of the Kyrgyz National Ballet School. She also received titles and awards such as Honored Artist of the Kirghiz SSR (1947), People's Artist of the Kirghiz SSR (1954) and People's Artist of the USSR (1958). In the midst of it all, she was married and divorced, and raised a son. Unfortunately, she died in May, 1973. Today you can still visit her monument just north of the Opera and Ballet Theatre in Bishkek.
Read more:
https://en.wikipedia.org/wiki/Bubusara_Beyshenalieva
http://www.kyrgyzstantravel.info/kyrgyzstan/bishkek/monuments/monuments.htm#ex12
http://www.operaballet.lg.kg/indexmart2008.php
https://ru.wikipedia.org/wiki/Бейшеналиева,_Бюбюсара
http://www.kino-teatr.ru/teatr/acter/w/sov/47598/bio/