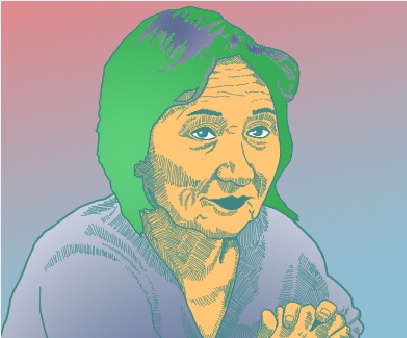 Азиза Абдирасулова
On the 10th of March, 1958, Aziza Abdyrasulova was born in Jalal-Abad oblast located in Southern Kyrgyzstan.She is a well-known human rights defender and civil activist in Kyrgyzstan, and started to engage in activism around the year 2000. Today, Abdyrasulova, is the Director of the non-governmental organization Kylym-Shamy (Torch of the Century), which is an organization working with human rights such as the right to peaceful assembly and rights of civil service persons. Another project central to the organization is to monitor detention centers and prisons, and to work against torture.
She has been arrested numerous times because of her activism. In 2016, Abdyrasulova, together with Tolekan Ismailova, sued the President of Kyrgyzstan Almazbek Atambayev, because of derogatory statements he had said in public about them and their work.
She currently lives in Bishkek and has previously been the executive secretary of another NGO, the Guild of Prisoners of Conscience, and the deputy chairwoman of the Kyrgyz president's Commission on Human Rights. In 2003, she hosted 10 to 15 children, whose families had been left out in the cold when a dormitory for workers at a meat-packing factory was evacuated.
Read more:
http://www.osce.org/bishkek/119752
https://ky.wikipedia.org/wiki/Азиза_Абдирасулова
http://who.ca-news.org/people:11821
https://www.frontlinedefenders.org/ru/case/case-history-aziza-abdirasulova
https://www.frontlinedefenders.org/ru/profile/aziza-abdirasulova
http://www.rferl.org/a/1120933.html